920D Custom Gold Foils Loaded Pickguard
Gold Foils Loaded Pickguard for Stratocasters®
Have you ever been physically attracted to an inanimate object? You have now.
Based on our all-time best selling Texas Vintage Pickups, our Gold Foil pickups will take the appearance of your pickguard to the next level, while giving you the vintage tone that you expect. They're simply some of the best looking and sounding single coils on either side of town. They offer increased output, sparkling highs, tight bass, and smooth warm tone, while retaining your favorite vintage pickup characteristics. Inside you is two musicians. One wants to look fabulous. The other wants to sound fabulous. For once, feed them both something other than cargo shorts, Ramen®, and PBR®.
We use AlNiCo V magnets and overwind our pickups to provide some extra kick. The Middle pickup is reverse wound / reverse polarity, to reduce hum when combined with the Neck and Bridge pickups. Extra touches of quality are evident, with bobbins made of fiber rather than plastic, wrapped windings, and a cloth-wrapped, instead of vinyl, output lead wire. The metal covers on our Gold Foils make them ever so slightly warmer than our famous Texas Vintages.
Components
920D Custom Gold Foil Pickups


Knurled Chrome Knobs

Gold Foil Metal Pickup Covers

Gavitt Vintage Cloth Wire

920D Custom 11-Hole, 3-Ply Pickguard

920D Custom Wiring Harness
| | |
| --- | --- |
| Specification | Value |
| | |
| DC Resistance (Middle - RW / RP) | |
| | |
| | |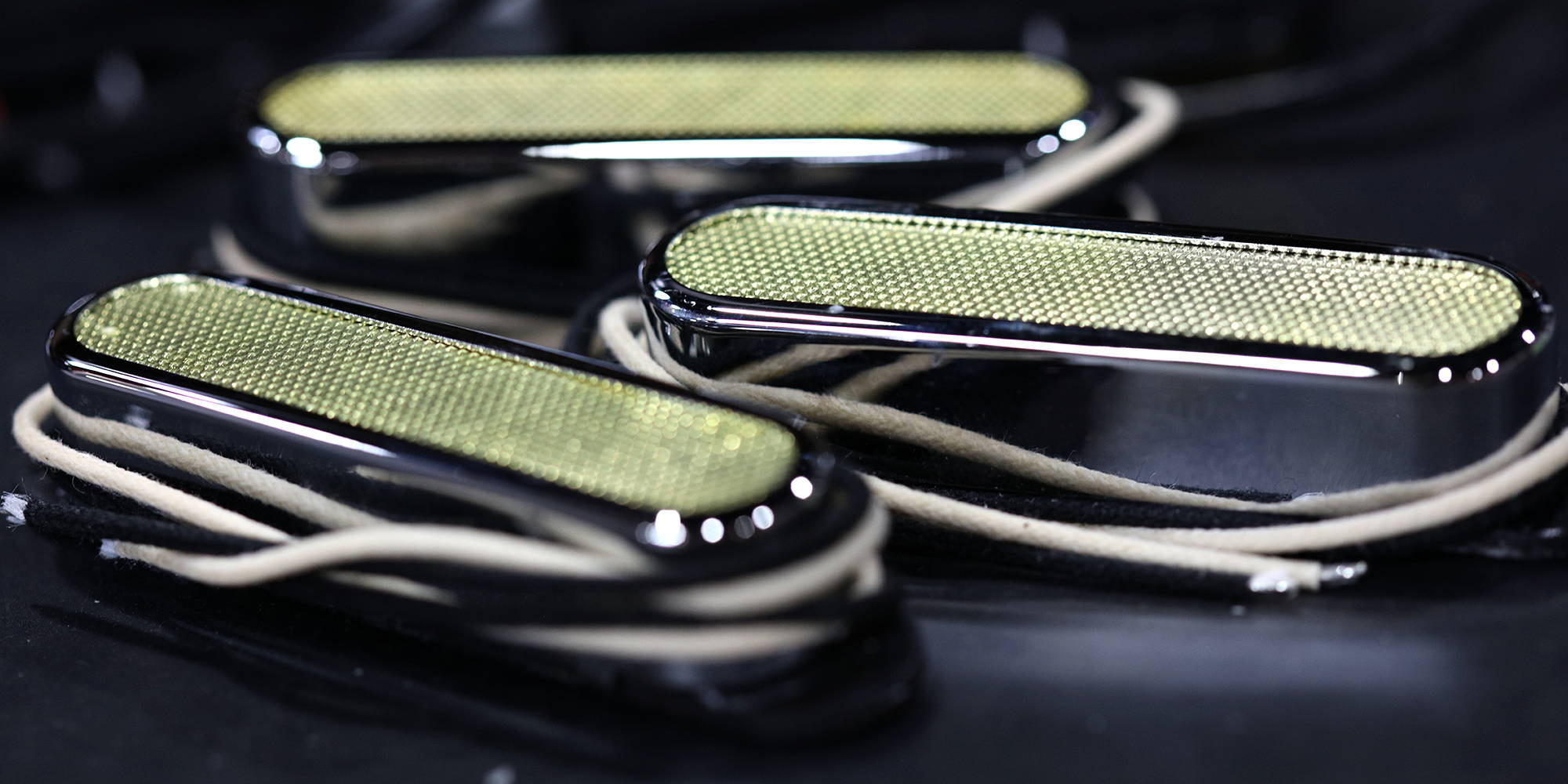 Get your guitar stadium ready.
Everything we build is designed to allow
you to shape your sound exactly the way you want it.
From a single component to a fully functioning Loaded
Pickguard, we help guitarists break past the limits imposed
by cheaply made stock equipment.
Unlock your potential with our superior wiring,
designs, and support.
Already upgraded your wiring? 🎸
920D Custom Pickups are far from stock. They're built specifically to fix the shortcomings of stock pickups.
We've refined our builds to improve clarity, decrease resistance and make your guitar sound as beautiful as she looks.
Consider this the ultimate upgrade to polish and improve your tone.