920D Custom "DG" Stratocaster® Loaded Pickguard
"DG" Style Loaded Pickguard
This set of pickups and loaded pickguard has, by far, been through the most research and development of any other pickup set and loaded guard at 920D Custom - with many different versions over the years. This offering is the culmination of 15 years of learning and work. With a thick single-ply black pickguard, a recessed mini toggle for seven-way switching, and pickups designed to perfectly emulate the tone that shaped the sound of rock, this is sure to take you to the dark side of the moon and beyond. Based off of the iconic Black Strat®, the tone from this loaded pickguard is astonishingly familiar. By recessing the mini toggle, you will never accidentally engage/disengage your "neck on" mod. This guard looks great and sounds even better. We're very proud of this guard and pickup combination.
Components
1 - Single-ply Black Pickguard .090" Thickness

1 - Set of Skirted White Knobs

1 - White Switch Tip

1 - Set of 920D Custom Generation Pickups

3 - 920D Custom 450G Series 250K Pots

1 - Genuine CRL USA 5-Way Switch

1 - Recessed "Neck-On" Mini Toggle

1 - .022 µF Orange Drop Capacitor

1 - Pure Tone Output Jack


1 - 920D Custom Signature Wiring by Gavitt Wire
Switching Positions
Bridge

Bridge / Middle

Middle

Middle / Neck

Neck

Bridge / Neck

Bridge / Middle / Neck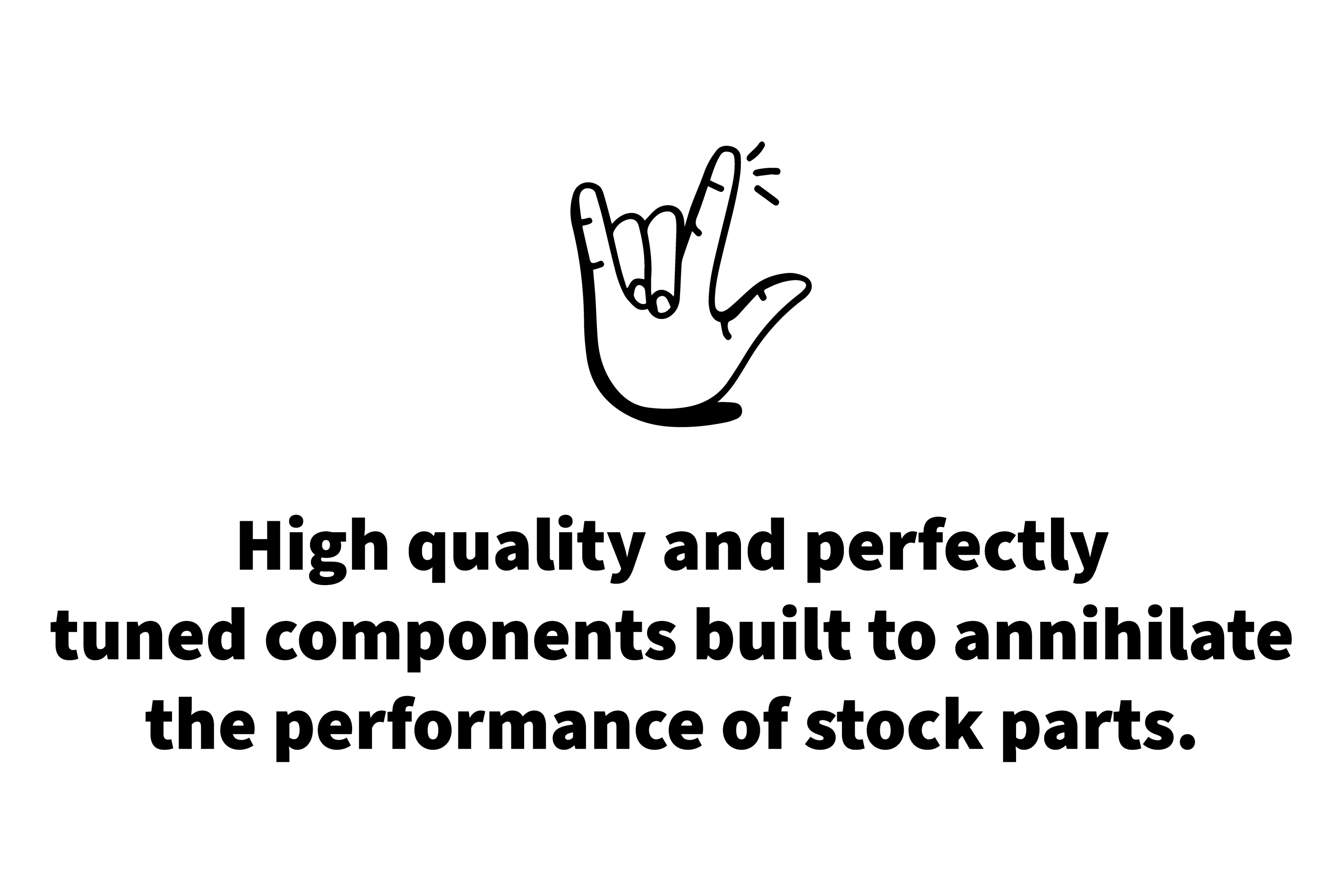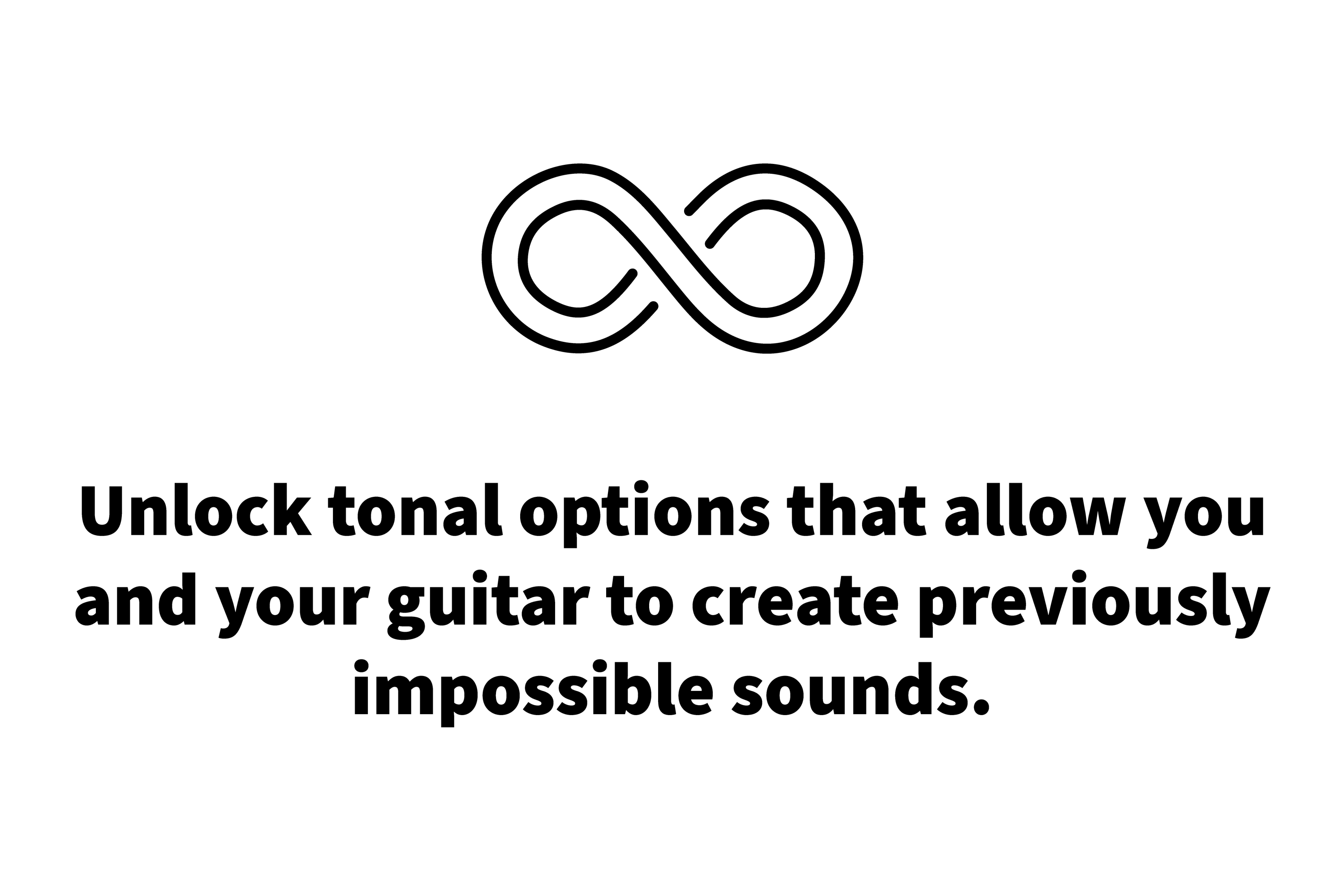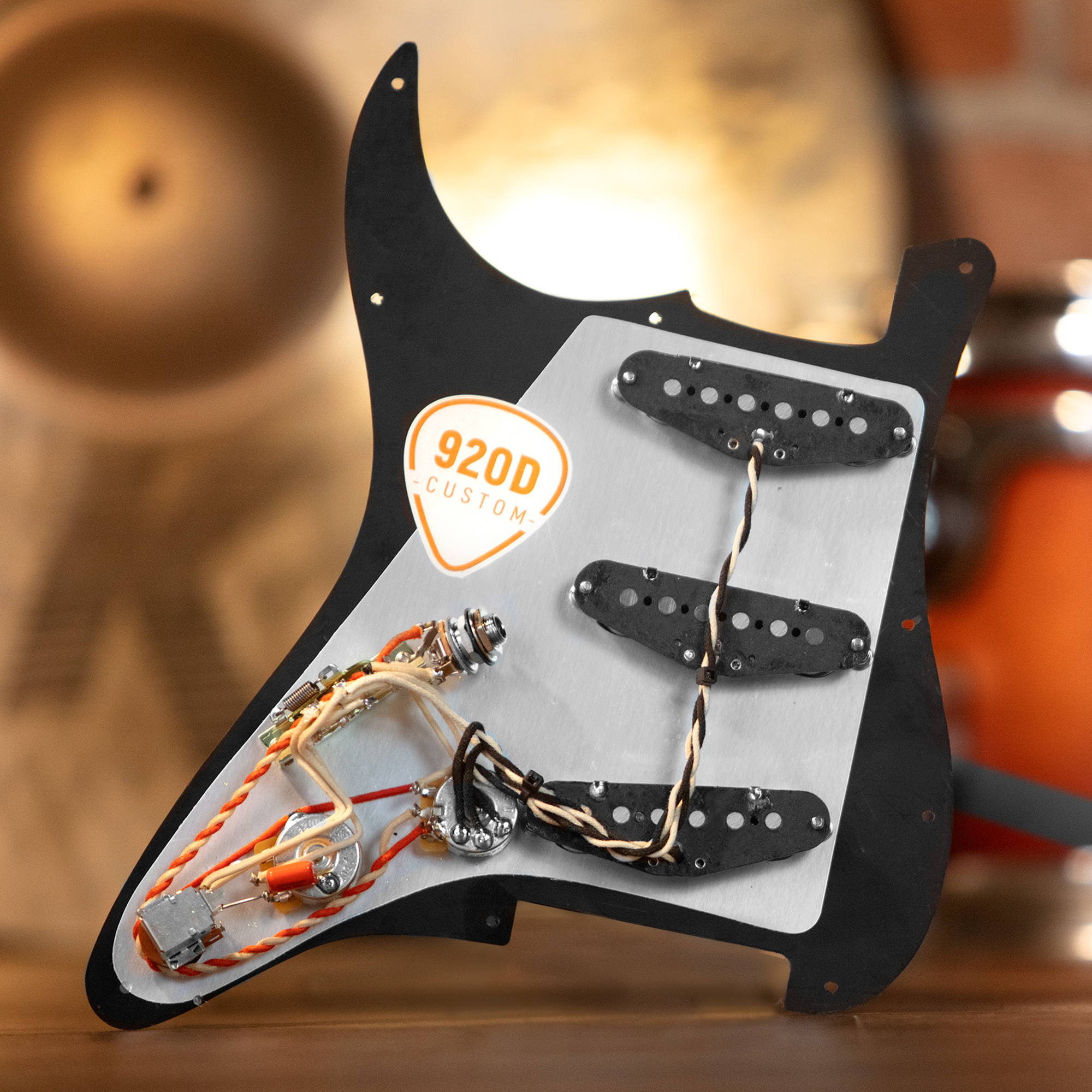 Hand-Built In The U.S.A.
All 920D Custom creations are hand-built by experienced technicians at our shop in Greenbrier, Arkansas. We treat your new gear like it's going into one of our own guitars. Every millimeter of wire is cut precisely, every solder joint is perfectly smooth and symmetrical, and every bend is purposeful and direct. We hold everything to a tremendous level of quality because we know the smallest details matter and we take great pride in our work.
Get your guitar stadium ready.
Everything we build is designed to allow
you to shape your sound exactly the way you want it.
From a single component to a fully functioning Loaded
Pickguard, we help guitarists break past the limits imposed
by cheaply made stock equipment.
Unlock your potential with our superior wiring,
designs, and support.
Already upgraded your wiring? 🎸
920D Custom Pickups are far from stock. They're built specifically to fix the shortcomings of stock pickups.
We've refined our builds to improve clarity, decrease resistance and make your guitar sound as beautiful as she looks.
Consider this the ultimate upgrade to polish and improve your tone.