920D Custom SG® Combo Kit
SG® Combo Kit
Create a custom Combo Kit for SG® Guitars. Combine our high quality wiring with some of our Smoothie, Cool Kids, or Roughnecks pickups, for a massive upgrade to your sound.
SG® Vintage Wiring Harness Upgrade
Premium oil-filled capacitors will give your guitar the classic tone of a vintage SG®. The wiring scheme provides a tight, transparent tone. Unlike modern wiring schemes, it features a reduced treble cut, when rolling back the volume control. The highs sound clearer - especially with the volume pot rolled back. The harness effectively gives you a treble bleed kit function on each volume pot, without adding the extra caps and resistors.
PAF - or "Patent Applied For" humbuckers are basically the holy grail of the guitar world. Our Smoothie Humbuckers nail the PAF tone. The neck pickup is a little lower in output, and the bridge pickup is a little higher, but not too much - around DC Resistance 7.2k and 7.8K ohms, respectively. The pickups are well balanced and dialed in to such a degree that you'll find yourself well on your way to legendary tone status - mentioned in the scrolls and cave drawings throughout the annals of Rock History.
Love PAF style humbuckers, but find yourself wishing they have a little more beef to them? With the perfect amount of beef, we might as well label them "Grass-Fed".
We make the Cool Kids to have slightly higher output than our Smoothies, without losing the qualities of a traditional humbucker. They offer just a little more bite and girth than your grandma's humbucker.
P.S. We build our Cool Kids with 4 conductors, to accommodate coil splitting and other fun wiring options.
Need a humbucker that will blow the front end out of your tube amp - like it was kicked in with a size 14 steel-toed boot? Need a pickup that, for the safety of everyone in your area, should be locked up at night? Want to make your axe so awesome that it will need a warning label? Want something that'll fuse instrument cables to the stage? Do you need a pickup with so much output that people in your audience will need to wear a welding hood? Do you need a humbucker that slice and dices like a Ginsu knife?

What do they sound like? Not bad, actually. But does that really matter? The Roughnecks are the highest output pickups we offer. They're hotter than hell.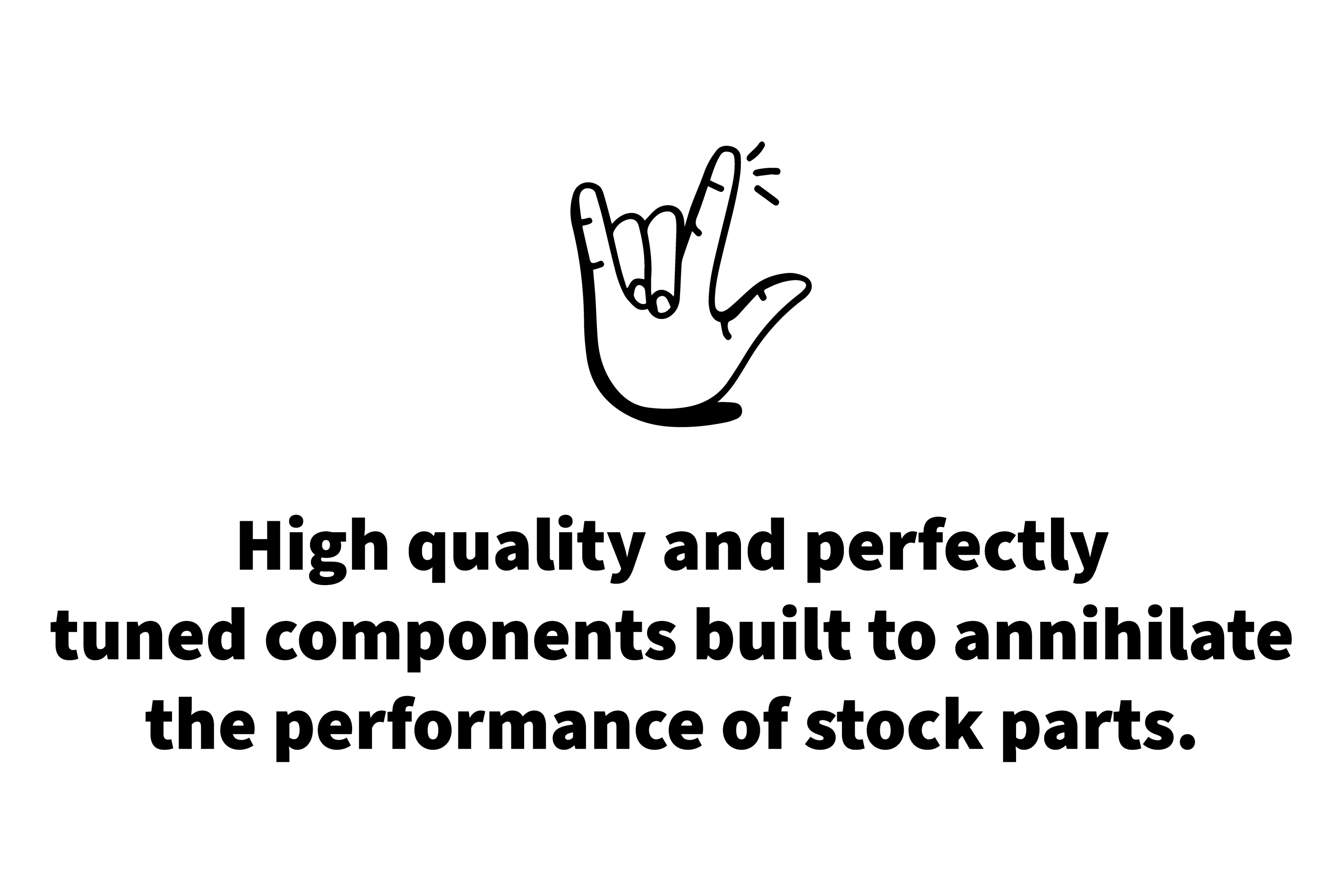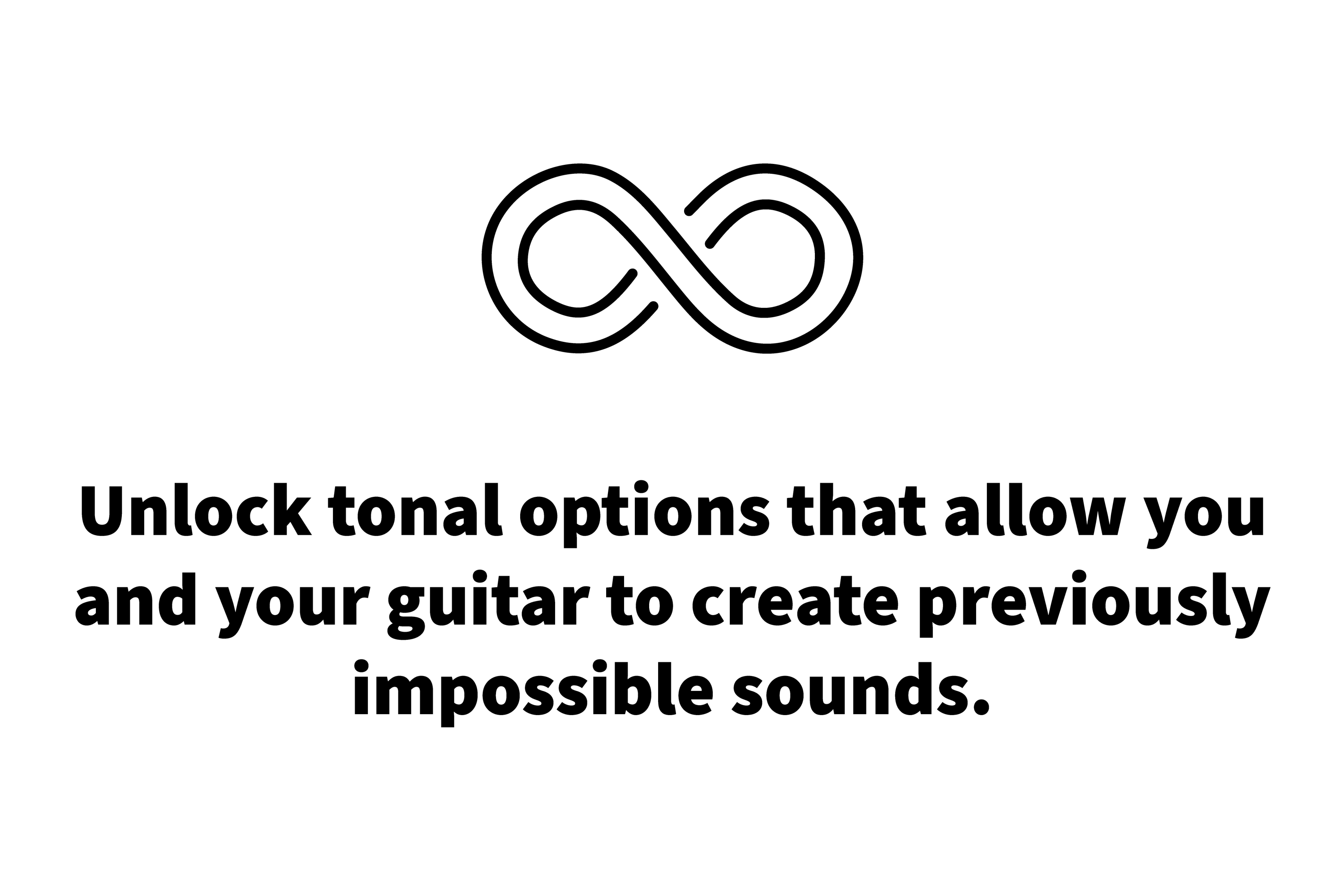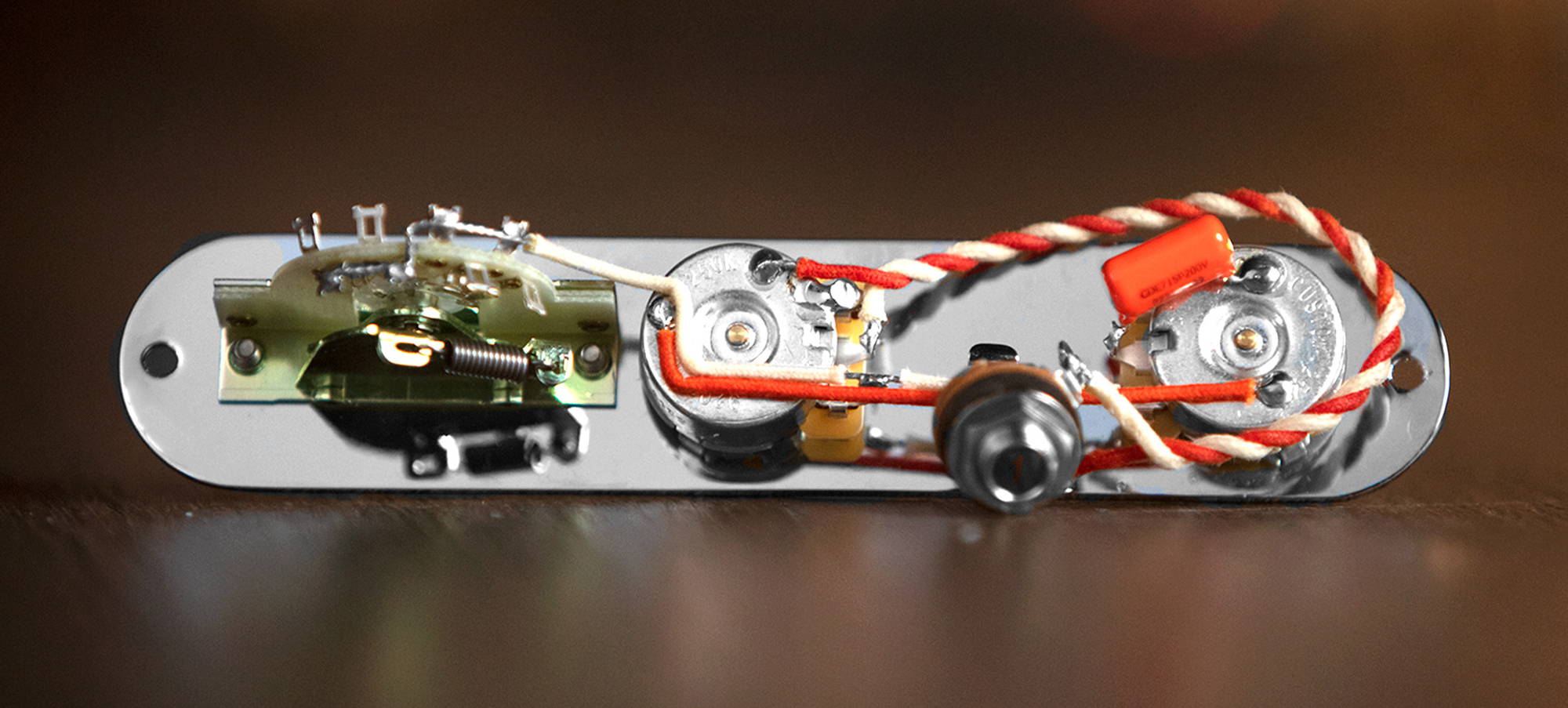 920D Custom Signature Wiring
All 920D Custom products are highlighted with our signature orange wire. Gavitt Wire, a leading producer of premium guitar wire, has agreed to custom manufacture our signature cloth covered pushback wire, and we believe it is the perfect choice for hotrodding your guitar. The wire is built with an outer waxed cotton layer and an inner Celanese braid that provides impressive ruggedness while still maintaining a 22 gauge thickness. Limiting the amount of wire on each build compliments your choice of pickups by creating the perfect balance between capacitance and resistance.
Hand-Built In The U.S.A.
All 920D Custom creations are hand-built by experienced technicians at our shop in Greenbrier, Arkansas. We treat your new gear like it's going into one of our own guitars. Every millimeter of wire is cut precisely, every solder joint is perfectly smooth and symmetrical, and every bend is purposeful and direct. We hold everything to a tremendous level of quality because we know the smallest details matter and we take great pride in our work.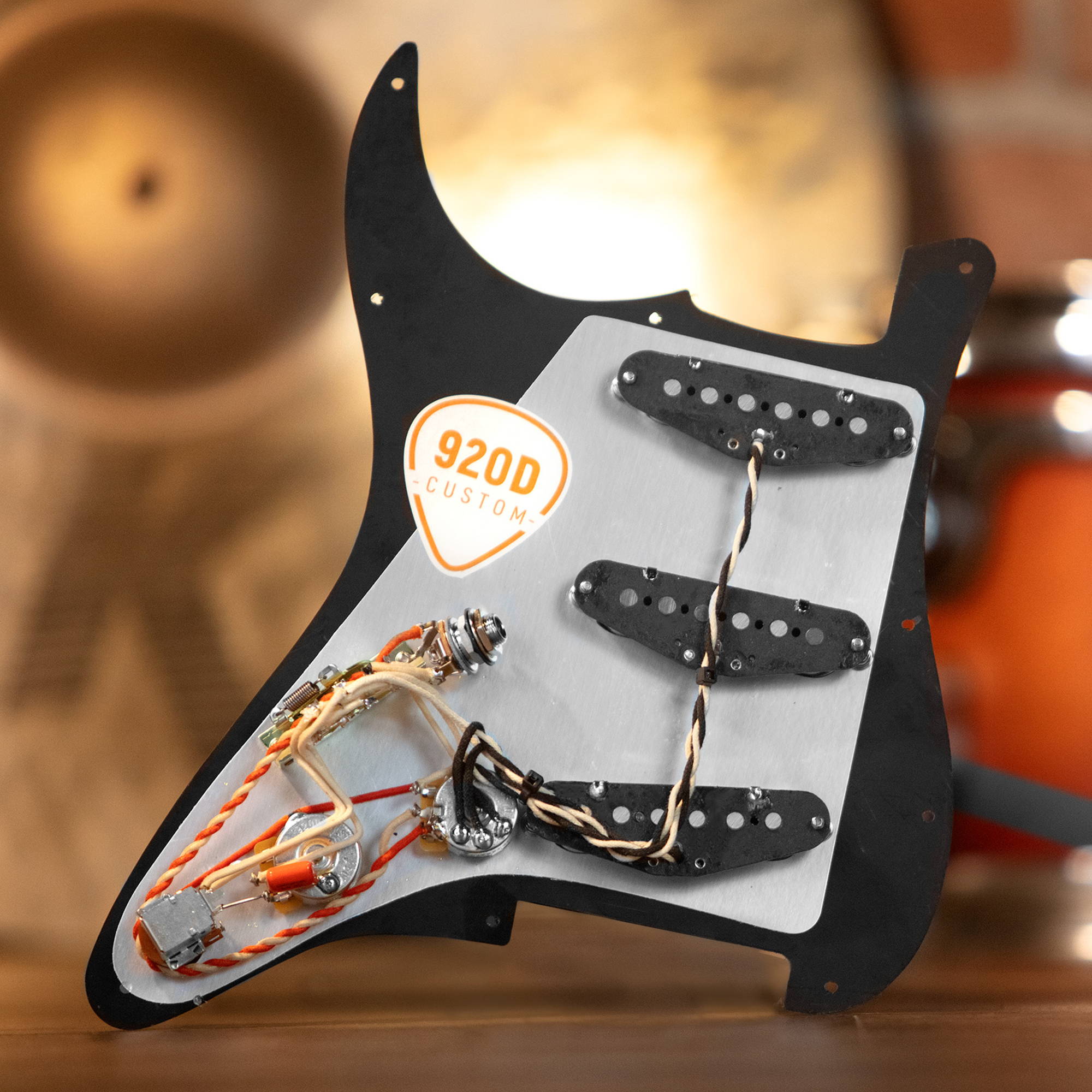 Get your guitar stadium ready.
Everything we build is designed to allow
you to shape your sound exactly the way you want it.
From a single component to a fully functioning Loaded
Pickguard, we help guitarists break past the limits imposed
by cheaply made stock equipment.
Unlock your potential with our superior wiring,
designs, and support.