920D Custom Stadium Triple Mini Humbucker Loaded Pickguard for Stratocasters® with 7-Way Wiring
Triple Mini Loaded Pickguard for Stratocasters® - With Stadium Mini Humbuckers
We custom wired this pickguard to allow two additional settings. When the push / pull pot is engaged, you can have the neck and bridge in combination or all three pickups at once. Our experienced technicians use top quality components to wire up your new favorite pickguard. If you need something stronger than a single coil but not quite as powerful as a full sized humbucker, the mini humbucker is for you. They have clarity and snappy articulation along with enough power to make your favorite tube amp snarl and sing.

Please Note: Most standard SSS guitars will need to be routed for this pickguard to fit. This can be done by knocking out the "wings" between the neck and middle pickup routs with a hammer and chisel or by using a router.
Components
2 - 920D Custom 450G Series 500K Pots by CTS

1 - Bourns Push / Pull 500K Pot

1 - Genuine CRL USA Switch

1 - .047 Paper In Oil Cap

1 - Pure Tone Output Jack

1 - 920D Custom Signature Wiring by Gavitt Wire
Switch Positions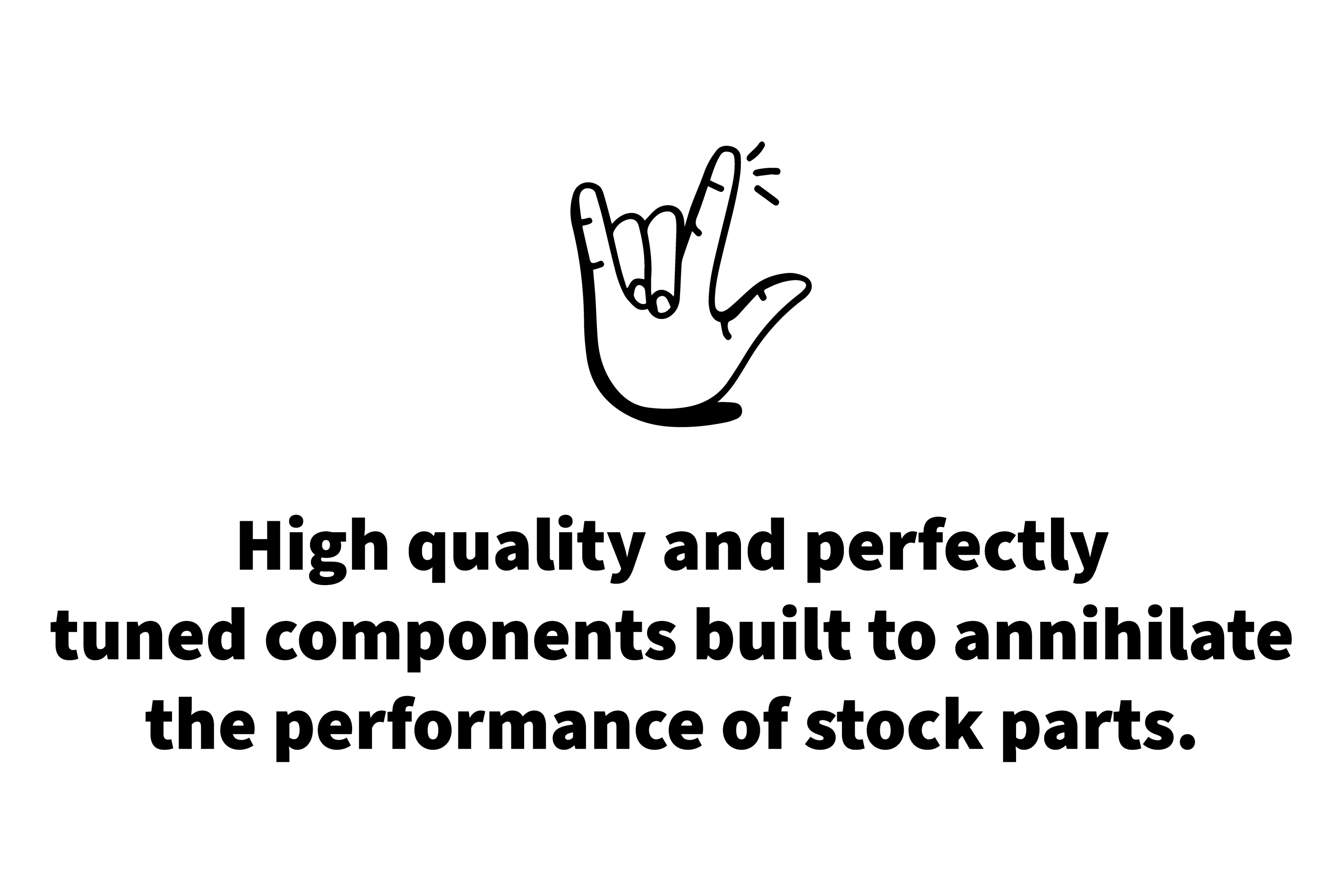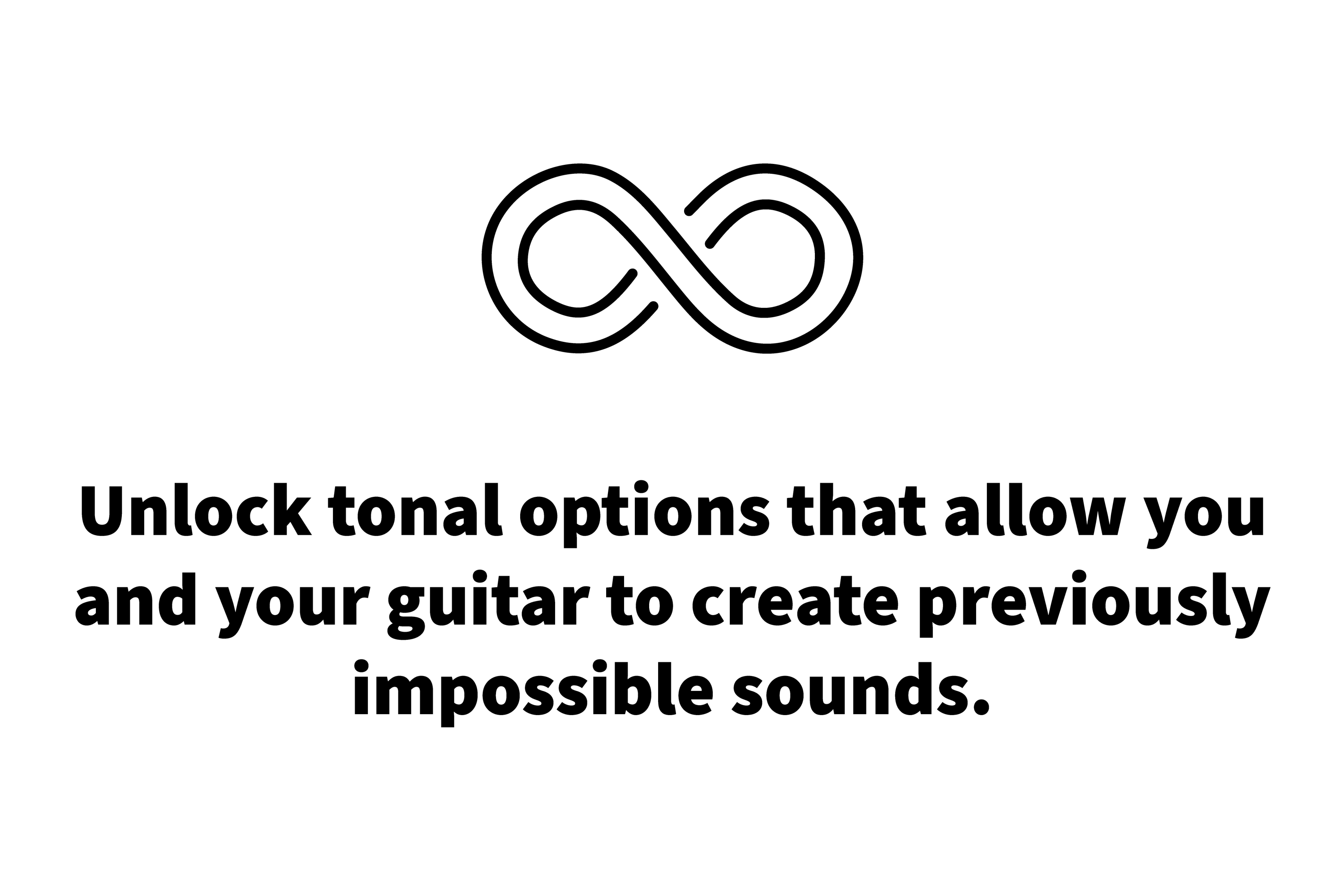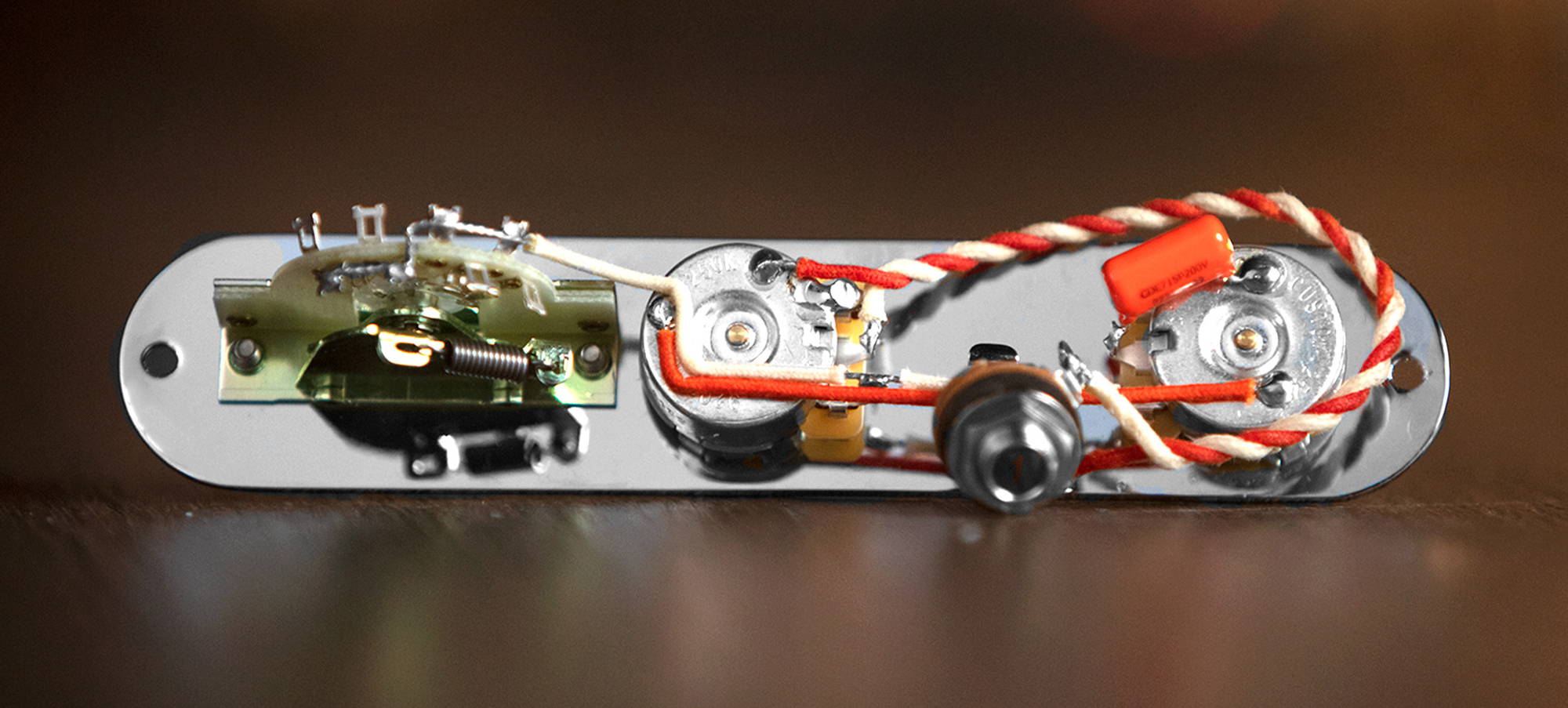 920D Custom Signature Wiring
All 920D Custom products are highlighted with our signature orange wire. Gavitt Wire, a leading producer of premium guitar wire, has agreed to custom manufacture our signature cloth covered pushback wire, and we believe it is the perfect choice for hotrodding your guitar. The wire is built with an outer waxed cotton layer and an inner Celanese braid that provides impressive ruggedness while still maintaining a 22 gauge thickness. Limiting the amount of wire on each build compliments your choice of pickups by creating the perfect balance between capacitance and resistance.
Hand-Built In The U.S.A.
All 920D Custom creations are hand-built by experienced technicians at our shop in Greenbrier, Arkansas. We treat your new gear like it's going into one of our own guitars. Every millimeter of wire is cut precisely, every solder joint is perfectly smooth and symmetrical, and every bend is purposeful and direct. We hold everything to a tremendous level of quality because we know the smallest details matter and we take great pride in our work.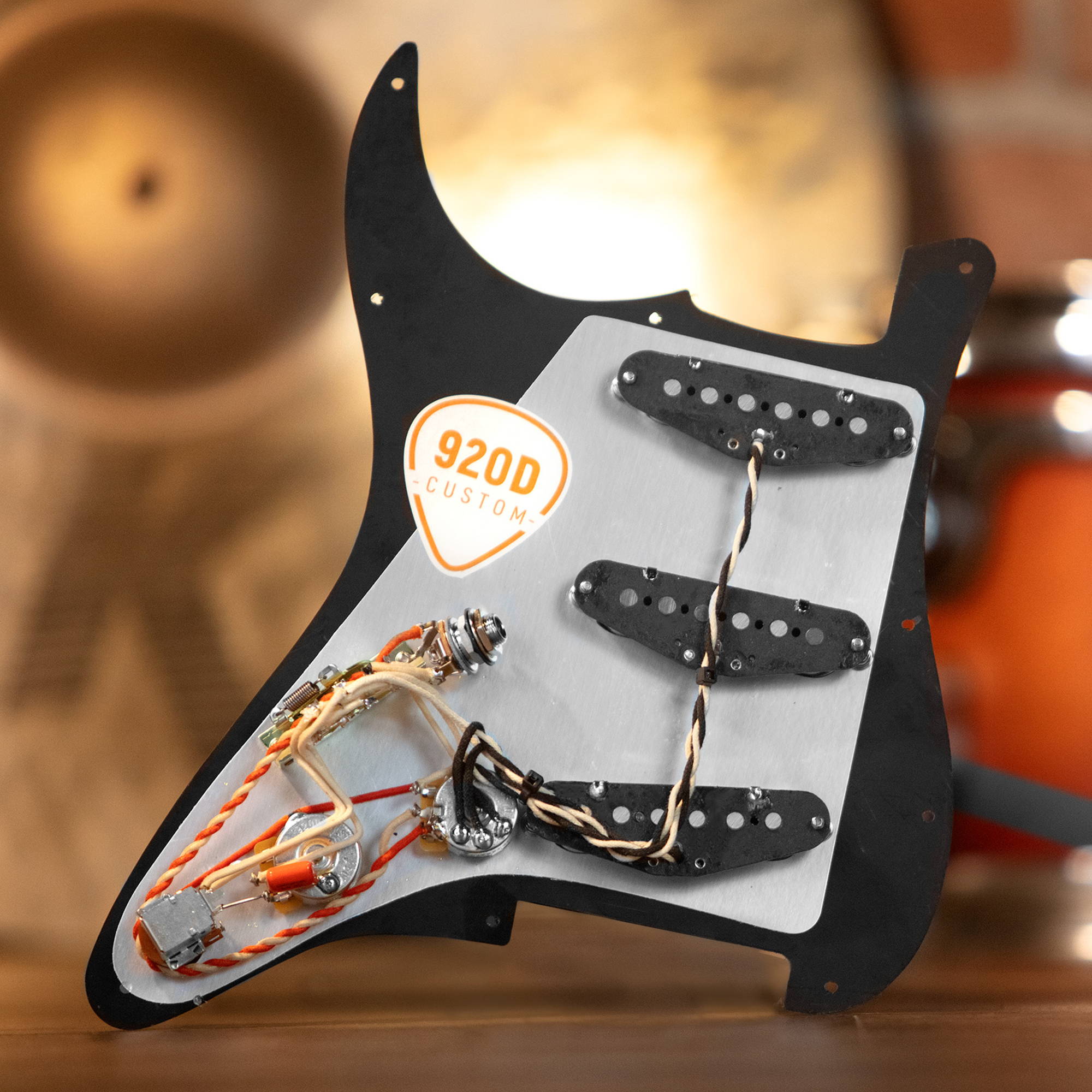 Get your guitar stadium ready.
Everything we build is designed to allow
you to shape your sound exactly the way you want it.
From a single component to a fully functioning Loaded
Pickguard, we help guitarists break past the limits imposed
by cheaply made stock equipment.
Unlock your potential with our superior wiring,
designs, and support.
Already upgraded your wiring? 🎸
920D Custom Pickups are far from stock. They're built specifically to fix the shortcomings of stock pickups.
We've refined our builds to improve clarity, decrease resistance and make your guitar sound as beautiful as she looks.
Consider this the ultimate upgrade to polish and improve your tone.